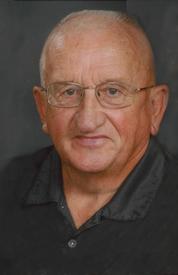 Donald B. Martin, 79, of Jerseyville, died at 2:30 a.m., Thursday, February 8, 2018 at his residence.
Surviving are:
Wife: Janice (Nimerick) Martin of Jerseyville
Daughters: Michelle Brown of Jerseyville
Melissa Medford of Jerseyville
Four Grandchildren
Visitation will be from 3 to 7 p.m., Sunday at the Crawford Funeral Home in Jerseyville.
Visitation will continue from 9 a.m. Monday until 9:45 a.m., at the funeral home.
Funeral services will be conduced at 10 a.m. Monday at the First United Methodist Church in Jerseyville.
Burial will be in the Eldred Memorial Gardens.
Memorials may be given to the First United Methodist Church of Jerseyville, Wounded Warriors, or to Illinois College in Jacksonville.